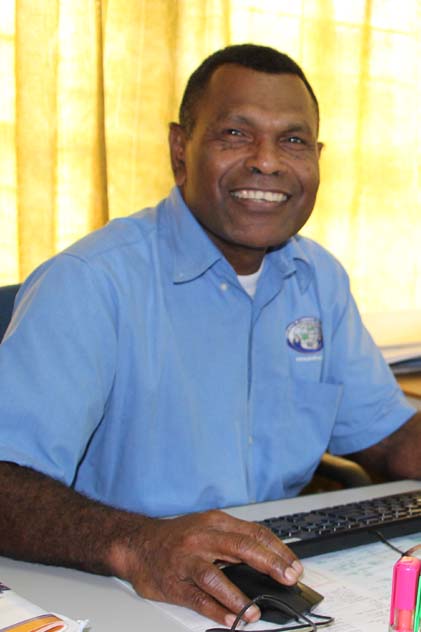 Tevita Tauni Ravumaidama
Executive Director
Tevita Ravumaidama assumed the position of Executive Director in 2012 and continues to lead the organisation to date. He has over 30 years experience in community development work in Fiji and the Pacific.
Feke Serau Draunidalo
Office & Finance Manager
Feke Draunidalo joined PCDF as a volunteer in 2008. A year later she began her official employment as a project finance officer. In 2012, she assumed the position of Finance Officer before being promoted to her current position.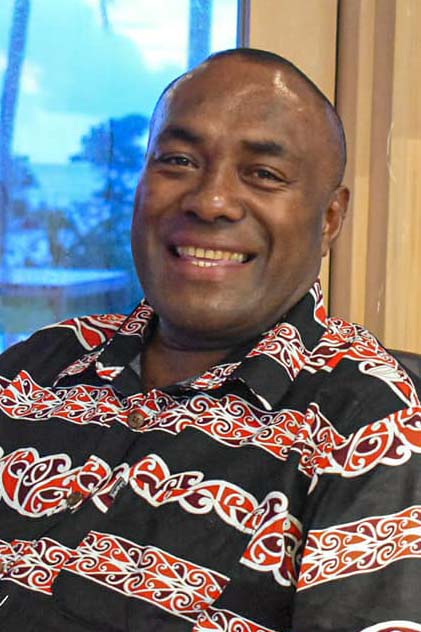 Nemani Susu
CCLE Programme Coordinator

Nemani joined PCDF in 2013 as a Project Coordinator for one of agriculture development projects. He for the IFAD Funded PHVA Project which were later upscaled to FAPP in 2018. He hold Diploma in Tropical Agriculture and has worked for the Agricultural Marketing Authority prior to joining PCDF.
Saula Domokamica
WASH Project Officer
Saula began work at PCDF as a volunteer back in 2014 having recently graduated from the Fiji National University's Environmental Science Program. He is now the Project Officer engaged in our Health Improvement Programme which looks to strengthen and promote community health development across Fiji.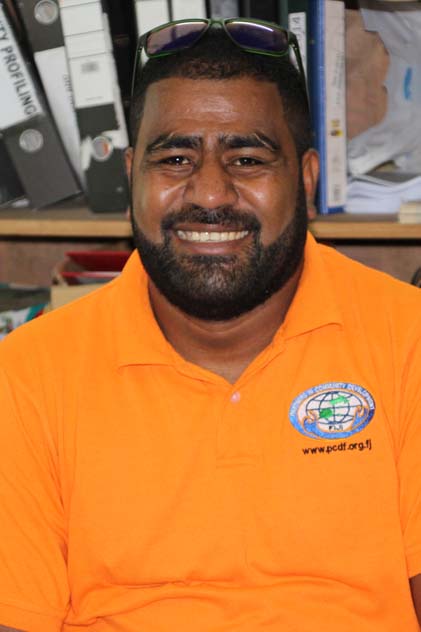 Sailasa Tagica
Project Officer
Sailasa joined PCDF as a Volunteer in 2014 and later became a Project Officer. He studied Environmental Science from Fiji National University in 2012 and worked as an Intern at the Ministry of Fisheries before joining PCDF.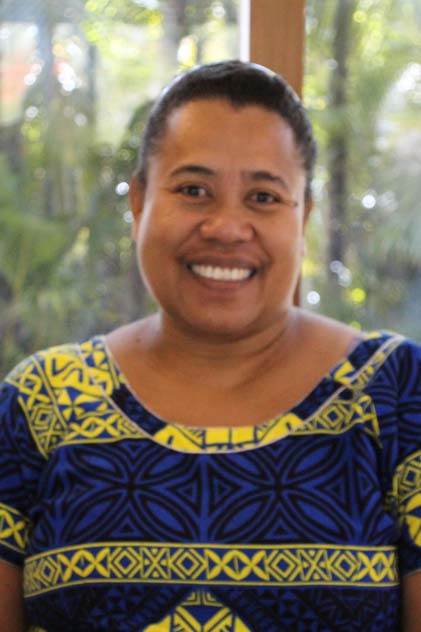 Ilisapeci Rayasi
Finance Officer
Ilisapeci is our Finance Officer. She joined PCDF as a Receptionist and one of our oldest staff having joined our organisation in 2004.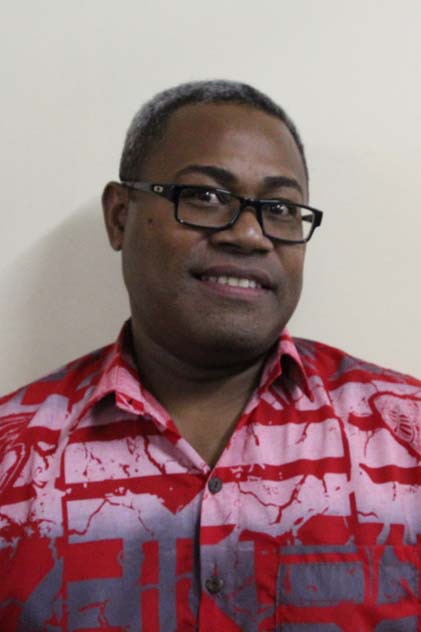 Ratu Aisea Tuisue
Administration Officer
Aisea joined our organisation in 2018 as an Administration Officer. He has over 25 years of experience in the field of administration, human resources, sales and projects. Aisea holds a Diploma in Applied Computing from the Fiji Institute of Technology and currently pursues a Bachelor in Management, Industrial Relations and Public Administration.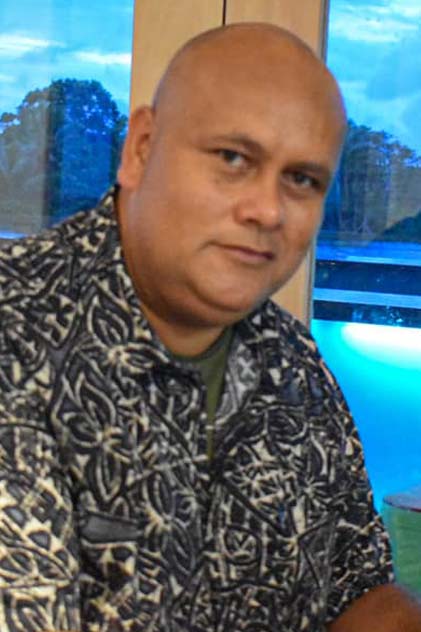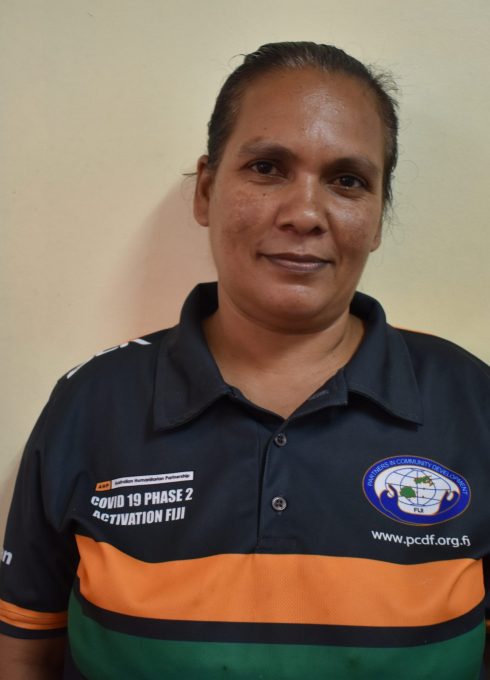 Reshmi Wati
Office Cleaner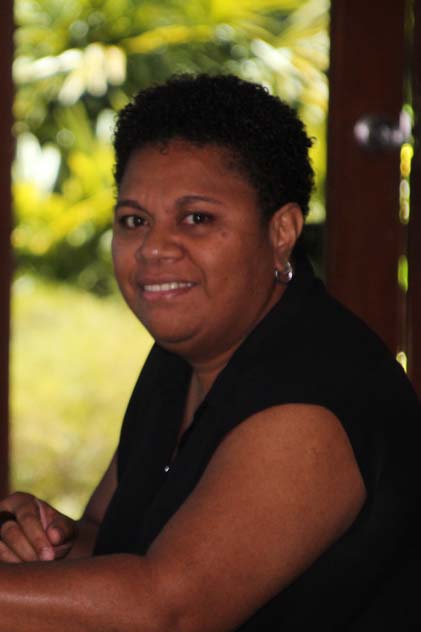 Matilita Ceinaturaga
Programme Manager
Matilita joined our team in 2008 as a volunteer under the Natural Resource Management Programme. She began her official employment in 2009 as Acting Programme 2009 as Acting Programme Coordinator and
Loata Leweniqila
Monitoring, Evaluation & Learning Coordinator
Loata Leweniqila joined our team in 2018. She holds an MA in Social Policy from the University of Melbourne and served as the Coordinator for the Women in Fisheries Network- Fiji prior to joining PCDF.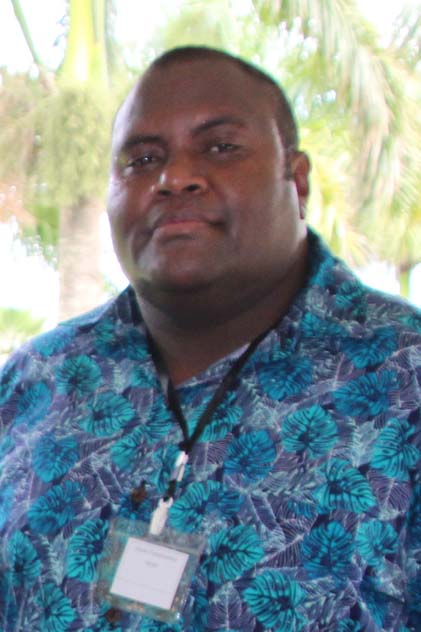 Ilisoni Tuinasavusavu
WASH Programme Coordinator
Ilisoni Tuinasavusavu heads the WASH Programme and works closely with stakeholders and partners in improving WASH needs in local communities. He joined our team in 2009 after graduating with a Bachelor's Degree in Marine Science from the University of the South Pacific.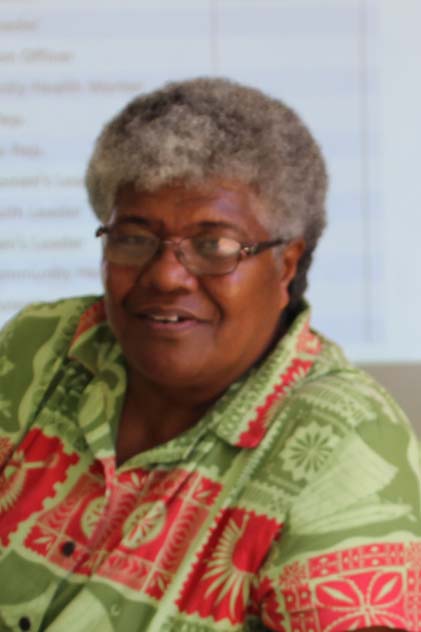 Taina Naivalu
DRR Officer

Taina joined PCDF on 1st April 2019 as Disaster Projects Officer with AHP Disaster Ready Project. She brings in her experience in working with communities in the field of Disaster Preparedness in various disaster preparedness organizations including Red Cross and NDMO prior joining PCDF.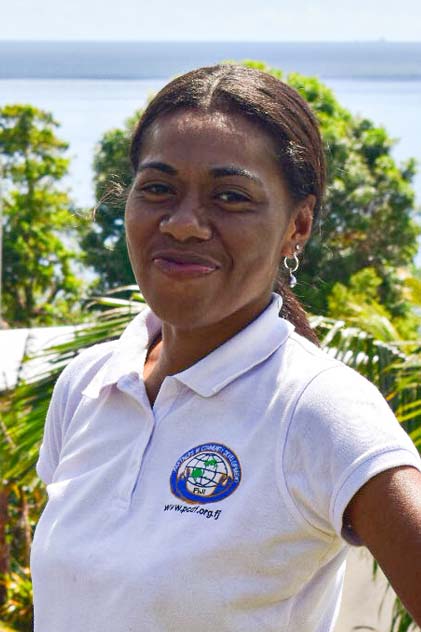 Jimaima Kuruwale
WASH Project Coordinator
Jima joined PCDF in 2016 as a temporary staff during TC Winston Relief project. Then returned in 2020 as a Project Coordinator in the Health Improvement Program. Recently graduated with a Postgraduate Diploma of Public Health in NCD from the Fiji National University.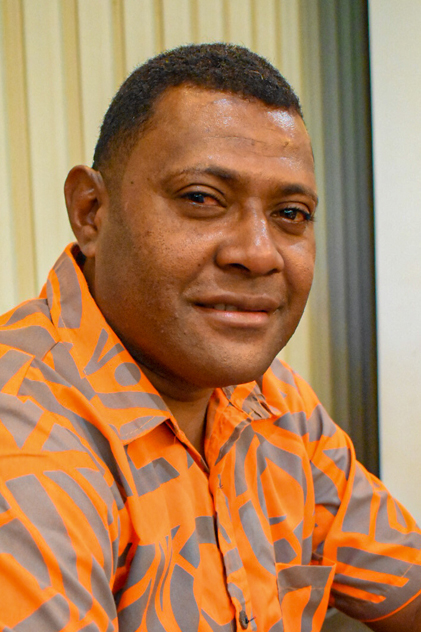 Etonia Waqa
Project Assistant
Etonia joined our WASH team in 2017 through the TC Keni response work in assisting communities rehabilitate their WASH needs. Prior to this, he was employed at OXFAM Fiji as a WASH Engineer.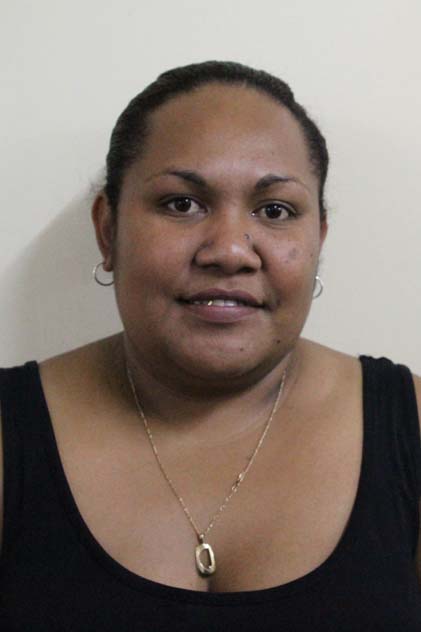 Kesaia Vakaloloma
Project Officer
Kesa is a Project Officer under the Community Capacity and Livelihood Programme. She joined PCDF in April of 2016. Prior to this she She was previously engaged as a Public Health Officer at the Tobacco Control Unit/ Health Promotion at the Ministry of Health. Kesa holds a Diploma in Public Health from the Fiji National University.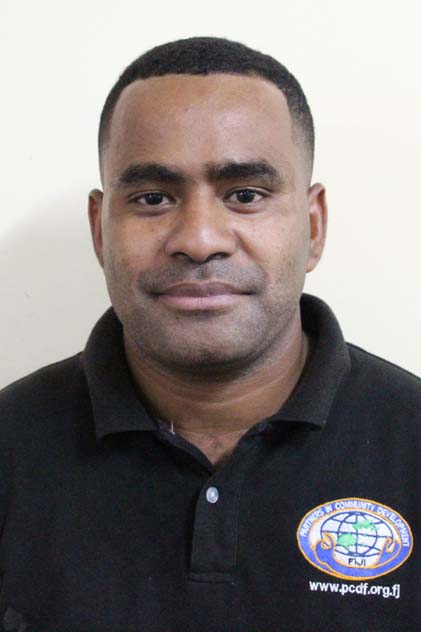 Esala Keni
Accounts Officer
Esala joined PCDF as a Volunteer in 2018 and joined the Finance team as a Finance Assistant in 2019. He holds a Bachelor of Commerce in Information System and Accounting from the University of the South Pacific.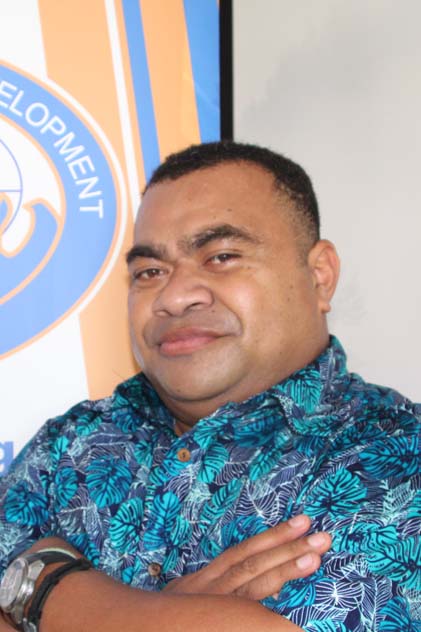 Filipe Waqairagata
Graphic Designer
Filipe joined PCDF in October 2004 as a Graphic Designer. He holds a Trade Certificate in Graphic Design from the Fiji Institute of Technology. He has work for various private designing companies prior to joining PCDF.